The Kihei Charter School Local School Board meetings are held at 4:00pm at the Lipoa campus.
As one of 32 charter schools in the state of Hawaii, Kihei Charter School is managed and operated by a local school board made of community members.
Board meetings are open to the public and are held quarterly in the SMLO conference room on the third floor of the school next to the deck.
Future Meeting Dates all at 4:00 PM
           10/18/23   1/10/24    4/10/24     7/10/24    10/9/24
7-12-2023 Agenda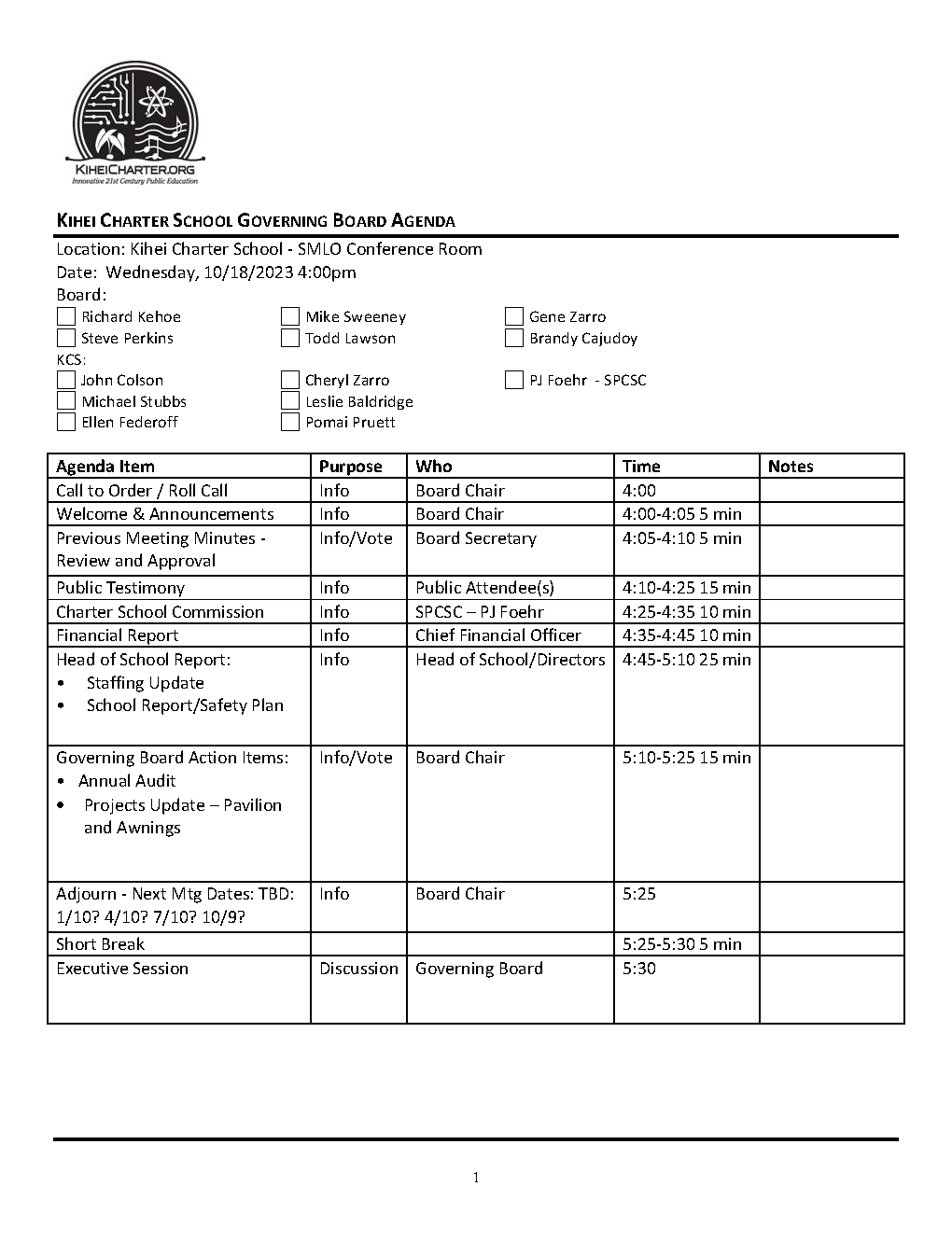 Past and Current Years' Board Minutes